Google starts pulling unvetted Android apps that access call logs and SMS messages.
Google is removing apps from Google Play that request permission to access call logs and SMS text message data but haven't been manually vetted by Google staff.
The search and mobile giant said it is part of a move to cut down on apps that have access to sensitive calling and texting data.
---
Researcher shows how popular app ES File Explorer exposes Android device data
Baptiste Robert, a French security researcher who goes by the online handle Elliot Alderson, found an exposed port on the ES File Explorer app last week, and disclosed his findings in several tweets on Wednesday. Prior to tweeting, he showed TechCrunch how the exposed port could be used to silently exfiltrate data from the device.
"All connected devices on the local network can get [data] installed on the device," he said.
---
Dolby quietly preps augmented audio recorder app "234″
Dolby is secretly building a mobile music production app it hopes will seduce SoundCloud rappers and other musicians. Codenamed "234" and formerly tested under the name Dolby Live, the free app measures background noise before you record and then nullifies it. Users can also buy "packs" of audio effects to augment their sounds with EQs settings like "Amped, Bright, Lyric, Thump, Deep, or Natural". Recordings can then be exported, shared to Dolby's own audio social network, or uploaded directly to SoundCloud through a built-in integration.
You could call it VSCO or Instagram for SoundCloud.
---
Spotify launches Car View on Android to make using its app less dangerous behind the wheel
Spotify is making it easier to use its streaming app in the car, when the phone is connected to the vehicle over Bluetooth. The company today confirmed the launch of a new feature called "Car View," which is a simplified version of the service's Now Playing screen that includes larger fonts, bigger buttons, and no distractions from album art. In Car View, you're only shown the track title and artist, so you can read the screen with just a glance.
---
Instagram could be facing growing pains like parent Facebook in the near future
Instagram is expected to grow from 713.9 million monthly users in 2018 to 989.1 million by 2022, according to new estimates provided by eMarketer. However, with that level of growth, the popular imaging app may eventually face reputation problems if parent Facebook is anything to go by.
Until now, Instagram has avoided the problems Facebook has dealt with in terms of its reputation, but given that the two companies are tightly connected eMarketer predicts that it will suffer consequences in the future.
---
Squad is the new screensharing chat app everyone will copy [says TechCrunch]
Squad could be the next teen sensation because it makes it easy to do nothing… together. Spending time with friends in the modern age often means just being on your phones next to each other, occasionally showing off something funny you found. Squad lets you do this even while apart, and that way of punctuating video chat might make it the teen girl "third place" like Fortnite is for adolescent boys.
With Squad, you fire up a video chat with up to six people, but at any time you can screenshare what you're seeing on your phone instead of showing your face. You can browse memes together, trash talk about DMs or private profiles, brainstorm a status update, co-work on a project or get consensus on your Tinder swipe. It's deceptively simple, but remarkably alluring. And it couldn't have happened until now.
---
Twitter bug revealed some Android users' private tweets
Twitter accidentally revealed some users' "protected" (aka, private) tweets, the company disclosed this afternoon. The "Protect your Tweets" setting typically allows people to use Twitter in a non-public fashion. These users get to approve who can follow them and who can view their content. For some Android users over a period of several years, that may not have been the case — their tweets were actually made public as a result of this bug.
---
Consumers are more receptive to mobile ads when watching TV or relaxing
Consumers are more receptive to mobile ads when they view TV at the same time and just before they go to sleep, according to new research by Aki Technologies a mobile advertising platform.
The survey of 1,000 US adults also found that 59% of respondents paid attention to mobile ads whilst watching TV and 51% viewed ads whilst in bed.
---
Netflix ads? No, thank you – study finds 57% would leave streaming service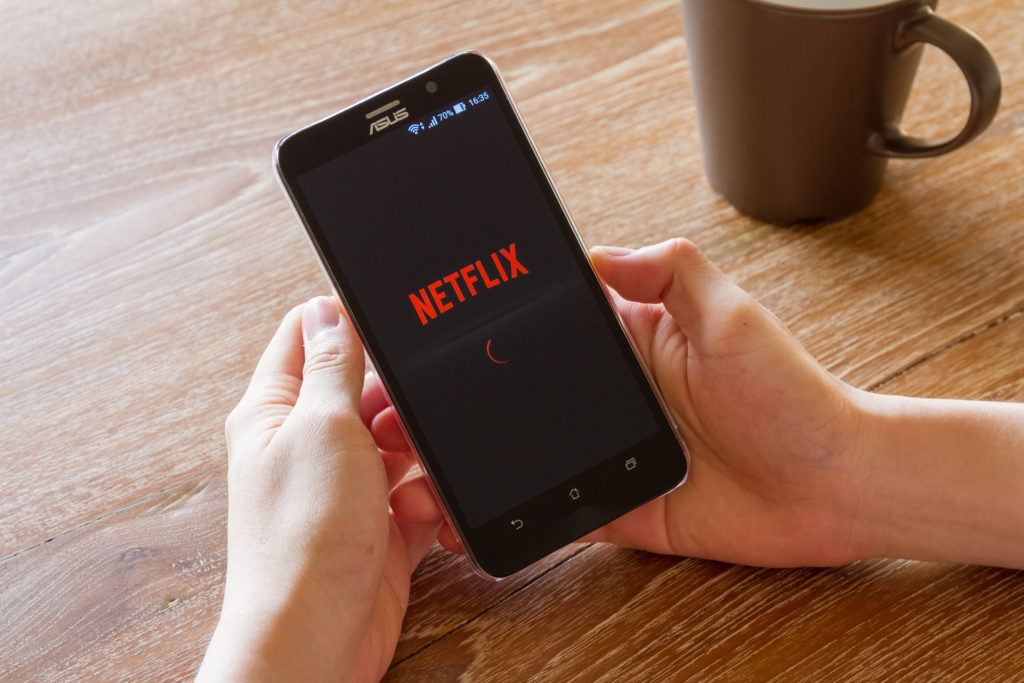 Based on the responses of 16,000 people in the UK, US, Germany and Nordic countries, even if Netflix were to lower its price when adding commercials, 42% would still rather choose to leave the service.
Netflix now ranks top among streaming services in the UK, with 70% of respondents in the country streaming films and TV series, up 30% over the last 18 months. Only in Finland, Yle ranked higher.
---
Influencer marketing on Instagram grows 39% in 2018
Influencer marketing on Instagram has jumped 39% year-on-year in 2018, according to a report from Klear, the influencer marketing software.
Influencers posted over 2.1 million posts globally last year to an active audience of 1 billion monthly users.
Based on an analysis of 2 million Instagram sponsored posts, Klear found that 34% of such posts were Instagram Stories. Previous surveys have shown that 39% of consumers have shown interest in a brand or product based on Instagram Stories before.
---
Investments
Vietnamese payments app MoMo'closes $100m round'
'Blind dating' app JigTalk gets $1m seed funding
---
Top Charts of January 22, 2019 from Mobile Action
Get the Mobile Action Newsletter
Get the latest ASO tips, app marketing strategies and market analysis delivered directly to your inbox.

SUCCESS! Don't forget to check your inbox for confirmation.