Singular releases ROI Index for top mobile ad networks
Google and Facebook continue their lead as providing the best return on investment (ROI) for advertisers, according to new research by Singular released today. Right after them, Apple Search Ads is proved to be an increasingly valuable mobile ad network by being in the Top 10.
Although Facebook, Google and Apple Search Ads featured in the retention index this year, Twitter ranked second on iOS marking an impressive change. Meanwhile, Vungle came third on both iOS and Android for retention. AdColony, AppLovin, Unity and ironSource also made the top 10 on both operating systems.
---
Apple's iOS update makes it easier to get to your subscriptions
Apple has made a small but important change to iOS that will allow users an easier way to manage their app subscriptions. In the latest release of the mobile operating system (iOS 12.1.4 and 12.2 beta), the company has relocated the "Manage Subscriptions" setting so it's only one click away when you tap on your profile in the App Store, instead of being buried more deeply within the settings.
---
Apple signed 'many' publishers for subscription service at 50 percent revenue split, report says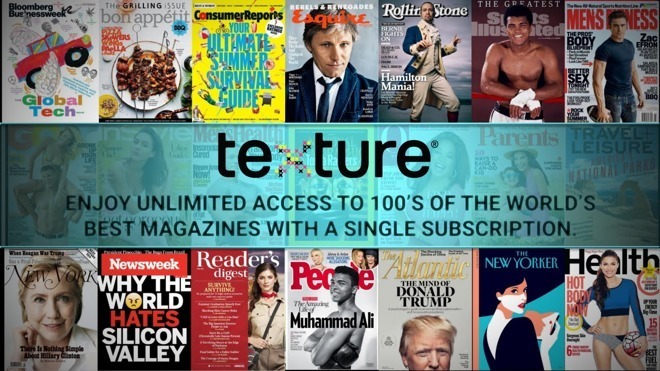 On Tuesday, a Wall Street Journal report said Apple is seeking to keep about half of all revenue generated by publications selling subscriptions on a premium news service rumored to debut this spring.
As pundits express indignation at the seemingly excessive figure, which is significantly higher than the 15 percent to 30 percent take Apple garnishes from App Store sales, at least some publishers are on board and have inked deals with the tech giant in hopes of future growth.
---
Apple acquires talking Barbie voicetech startup PullString
Apple has just bought up the talent it needs to make talking toys a part of Siri, HomePod, and its voice strategy. Apple has acquired PullString, also known as ToyTalk, according to Axios' Dan Primack and Ina Fried. TechCrunch has received confirmation of the acquistion from sources with knowledge of the deal. The startup makes voice experience design tools, artificial intelligence to power those experiences, and toys like talking barbie and Thomas The Tank Engine toys in partnership with Mattel. Founded in 2011 by former Pixar executives, PullString went on to raise $44 million.
---
TikTok spotted testing native video ads
TikTok is testing a new ad product: a sponsored video ad that directs users to the advertiser's website. The test was spotted in the U.S. TikTok app, where a video labeled "Sponsored" from the bike retailer Specialized is showing up in the main feed, along with a blue "Lean More" button that directs users to tap to get more information.
---
Mobile ad fraud on iOS nearing Android levels
Mobile ad fraud continues to be a problem for marketers and app developers alike, but whilst Android (26.9%) is still more exposed to mobile fraud than iOS (21.3%) that gap appears to be closing.
That's according to new research by mobile ad fraud prevention platform Interceptd, which analysed over 11,000 apps and 35 million installs to determine the state of mobile ad fraud.
---
Mobile marketers shift focus to data and see improvements
The majority of marketers (98%) has increased investment in data over the last five years, leading to significant improvements in the mobile marketing results they are seeing, according to a survey by YouAppi.
Speaking to 540 agency marketers, the growth marketing platform for mobile brands found that 97% of marketers saw improvements with half mentioning significant improvements.
---
Six-second video ads lack emotional connection
Six-second mobile and digital video ads underperform when it comes to establishing an emotional connection, according to new research by media platform Teads with Realeyes. Together, they analysed 166 six-second creatives to understand the emotional connection to video ads.
---
Investments & New Apps
Metronaut, a classical music accompaniment app, raised a $4.5 million funding round (€4 million) and has attracted 160,000 downloads.
SendBird snags $52M Series B to expand messaging API tool
HiHello raises $2.5 million to finally fix contact management
COFE, the app for coffee lovers, raises $3.2m in funding
---
Top Charts of February 19, 2019 from Mobile Action
Get the Mobile Action Newsletter
Get the latest ASO tips, app marketing strategies and market analysis delivered directly to your inbox.

SUCCESS! Don't forget to check your inbox for confirmation.