We're back with the November's first issue of App Store Weekly Digest! What happened in the app world this week and suggestions from new insights and reports are carefully curated again to provide you a good oversight on the app business.
This week's significant events included
Special Apple hardware event to unveil the new iPad Pro and an update or two to Mac line, including a new MacBook.
iOS 12.1 Release
Facebook's own financial report of its last quarterly performance
and new insights and reports on the mobile advertising space.
Please check the sources for the full stories.
---
TikTok surpassed all the giants in downloads last month and the owner Bytedance is now the world's most valuable startup
A new $3 billion round of investment led by SoftBank has crowned China's Bytedance the world's most valuable startup, Bloomberg reports. Bytedance, the owner of popular karaoke video app TikTok and huge Chinese news aggregator Toutiao, is now valued at $75 billion, which takes it past Uber's most recent figure of $72 billion.
---
Instagram's next cash cow: Instant Promote ads for Stories
Instagram hopes dollars from the long-tail of small businesses and social media stars can help it pull its weight in the Facebook family. A new ad type called "Promote" for Stories allows Instagram business pages to show their ephemeral slideshows to more users without doing much work.
---
Consumers spent $329M on the top 10 subscription video apps last quarter
Last year, the top subscription video apps like Netflix and Hulu raked in a combined $781 million, and that trend is showing no sign of slowing down in 2018. In the third quarter of 2018, U.S. consumers spent an estimated $329 million in the top 10 subscription video-on-demand apps across the App Store and Google Play — a figure that's up 15 percent from the $285 million spent in Q1.
---
iOS 12.1 is now available with group FaceTime, new emoji, and 'beautygate' fix
Apple's first update to iOS 12 is now available to download. The iOS 12.1 update comes with the much anticipated fix for the front camera bug that was overly smoothing skin on the iPhone XS and XR, as well as new emoji. (The bagel emoji!)
---
Facebook has lost a million users in Europe over the past three months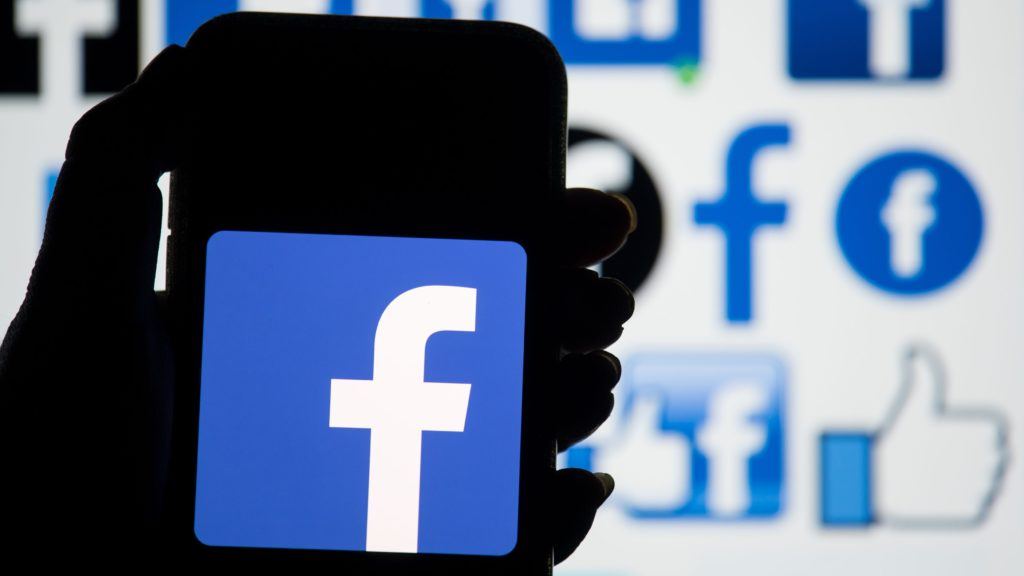 Facebook's European user base is dropping off, according to the company's own data, on a daily and monthly basis. It has shared the latest figures as part of its latest financial report.
Over the past three months, Europeans visiting Facebook daily fell from 279 million to 278 million, while monthly, that number went from 376 million to 375 million.
---
WhatsApp found a place to show you ads
A WhatsApp VP says the messaging service will start showing ads alongside its popular Status feature, reports The Economic Times. Speaking at an event in New Delhi, WhatsApp Vice President Chris Daniels said that the ads would be the service's "primary monetisation mode for the company" and would offer "an opportunity for businesses to reach people." No timeline was given for the change.
---
Programmatic drives Spotify ad revenue growth
Spotify announced total revenue of €1.35 billion for Q3 2018, up 31% compared to the previous year. Overall, ad revenues rose 30% to €142 million, jumping 16% quarter-on-quarter.
Programmatic was a significant driver for the company's ad revenue hike. Spotify reported that 22% of its ad revenue now comes from its self-serve programmatic platform, up 18% from Q1. Programmatic was up 44% year-on-year.
---
Mobile advertising now makes up 92% of Facebook's ad revenue
Facebook reported mixed results for Q3 2018, falling short of revenue estimates, but presented better-than-expected profits.
The social network's revenue grew 33% year-on-year to $13.73 billion. Analysts had predicted a rise to $13.78 billion.
Mobile ad revenue now represents 92% of ad revenue for the third quarter of 2018 compared to 88% in Q3 2017.
---
68% of shoppers do not land on product pages
The majority of mobile shoppers do not land on product pages when beginning their shopping online. Instead, 68% land on non-product pages such as homepages, blog posts or promotional pages, according to new research from Mobify, the mobile shopping platform.
---
Acquisition costs for subscription-based apps are down almost 50%
The app subscription model has made considerable gains over the last 12 months according to new data by Liftoff, the mobile user acquisition company and Leanplum, the mobile engagement platform.
Based on the analysis of 257 billion ad impressions across 58.4 million app installs, the report found that acquisition costs for subscription-based apps dropped almost 50% year-on-year down to $86.99 from last year's $162.22.
---
Android's Nearby Notifications led to too much spam, so Google is turning it off
Investments
TV ad analytics firm Edo receives $12 million in Series A funding round
India's Meesho, which enables social commerce via WhatsApp, raises $50M
Chat app Line's games business raises $110M for growth opportunities
---
Top Charts of November 6, 2018 from Mobile Action
App Store Top Charts [Click to Enlarge]
Play Store Top Charts [Click to Enlarge]
Get the Mobile Action Newsletter
Get the latest ASO tips, app marketing strategies and market analysis delivered directly to your inbox.