As we are approaching the end of 2018, the App Stores are exhibiting the most attractive content of the year through their blog posts. Recently, Apple and Google have announced their "Best of 2018" lists by featuring  apps, games, music, podcasts, films, audiobooks and more. These blog posts are linked in the first two entries of our Weekly Digest below. Check them out!
Besides that, 2018 has been an extremely productive and game-changing year for the mobile app industries in many different metrics. We are planning to accummulate those in a separate blog post revealing the App Store dynamics of 2018, stay tuned for that!
Please refer to the source links below the headlines, and enjoy the new Weekly Digest!
---
Apple App Store's "Best of 2018"
Apple today announced its Best of 2018 selections – its annual, editorial list of what it considers the best content across its App Store and iTunes, along with its top charts of the most downloaded apps and games fo the year. As in other years, Apple selected a "best" app and game for each platform, including iPhone, iPad, Apple TV and Mac. It also rounded-up several favorite Apple Watch apps, but didn't award a winner.
---
Google Play's Best of 2018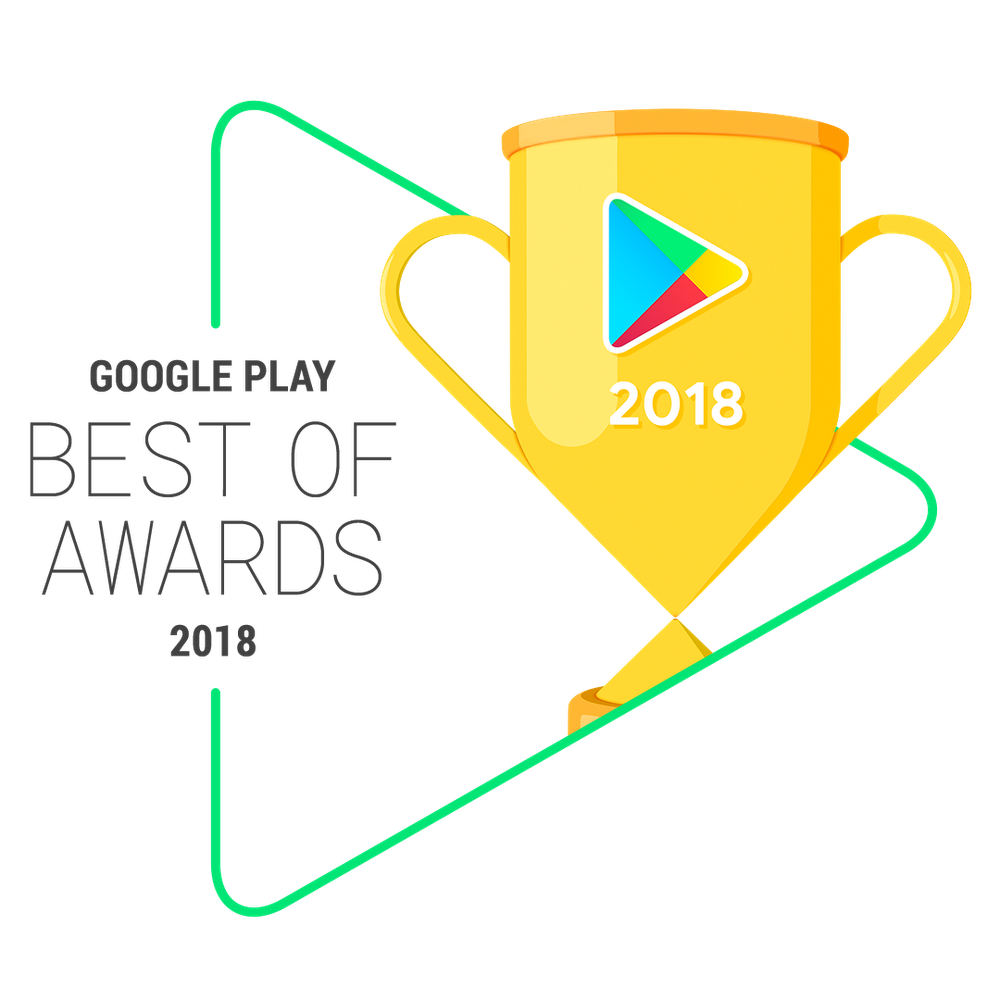 "As 2018 comes to a close, Google Play is sharing the year's top content across apps, games, movies, TV and books. Whether you were watching "Black Panther" wishing Wakanda was a real place, or imagining what you'd do if you were thrown into "Jumanji: Welcome to the Jungle," 2018 has been filled with nonstop entertainment.

For the first time ever, we've added a new "Fan Favorite" category, giving you the chance to vote for your favorite game, app and movie of the year. And the votes are in! Thanks to you, "PUBG MOBILE," "YouTube TV" and "Avengers: Infinity War" have been crowned as the first-ever Fan Favorites in the U.S."
---
Social music app Playlist lets you listen to music with others in real time
A new app called Playlist aims to make music a more social experience than what's offered today by the major music platforms like Apple Music, Pandora or Spotify, for example. In Playlist, you can find others who share your musical tastes and join group chats where you listen to playlists together in real time. You can collaborate on playlists, too.
---
Plex teams with TIDAL to bring a discounted streaming music subscription to its media app
Media center app Plex announced a partnership with streaming music service TIDAL, offering discounted access to TIDAL's 60 million tracks and 244,000+ music videos for Plex Pass subscribers. The Plex Pass is the media center app's own subscription program, which adds support for watching and recording from live TV as well as other premium features and advanced controls.
---
Video posts on Instagram attract highest interaction rate
Video posts on Instagram see up to 21.2% more interactions than other media types according to an analysis of Instagram profiles between January and September 2018 by Quintly.
Carousels received 2.2% more interactions than images, but paled in comparison to videos.
---
Language learning app Babbel sold 1M US subscriptions this year, moves into language travel
In the world of online language learning, there are basically two heavyweights: Duolingo and Babbel. Duolingo is betting on a freemium model and a strong focus on using algorithms to help you learn better, while Berlin-based Babbel  is a paid service that employs hundreds of teachers. As Babbel co-founder and CEO Markus Witte announced at TechCrunch Disrupt Berlin today, his company is now moving into a new area of language learning with the launch of a language travel marketplace. The company also today announced that it sold over 1 million subscription in the United States in the last year.
---
Spike Diabetes applies social pressure to keep patients safe
It can be tough for diabetes patients to keep a constant eye on their glucose levels. Spike Diabetes lets family and doctors lend a hand by sending them real-time alerts about the patient's stats. And the app's artificial intelligence features can even send helpful reminders or suggest the most diabetes-friendly meals when you walk into a restaurant.
---
Brand awareness and ROI are top priorities for influencer marketing
The popularity of influencer marketing has risen steadily over the last few years. Among the top priorities for marketers in employing influencers for a campaign are raising brand awareness (47%) and ROI and attribution (37%). That's according to research by Traackr, the influencer marketing platform which surveyed 118 digital marketers on their influencer marketing tactics and needs.
---
Investments & New Promising Apps
Matchmade secures €4.25 million in funding to boost influencer marketing for games
Savings app Chip completes £4m Crowdcube funding
Eko, the workplace messaging app, gets $20m to expand across US and Europe
---
Top Charts of December 4, 2018 from Mobile Action
App Store Top Charts [Click to Enlarge]
Play Store Top Charts [Click to Enlarge]
Get the Mobile Action Newsletter
Get the latest ASO tips, app marketing strategies and market analysis delivered directly to your inbox.