The iTunes Connect keyword field is one of the most important elements of Apple App Store Optimization. However, most people underestimate the importance of choosing the right keywords and optimizing them for iTunes Connect.
In this article, we will show you the fastest way to choose the best keywords for the keyword field, so you can increase your organic downloads.
Why it is Important to Optimize the App Store Keyword Field
In an ideal world, we wouldn't have to sacrifice any of our valuable keywords. But since Apple only allows us to use 100 characters in our keyword list, we have to be very selective.
This means that sometimes we have to sacrifice really good, longer keywords, for almost-as-good, shorter keywords.
More on that in the next section.
The iTunes Connect keyword field is also the second most important place for keywords. Apple will look at the keywords in your app title first, then what you have entered into your keyword field.
Hopefully this will change in the future, because it doesn't make much sense, given all of the other data available. But it is what it is, so let's make the most of it.
How to Optimize the iTunes Connect Keyword Field
It all starts with keyword research. If you don't know how to choose the right keywords for your app yet, read this post before you continue.
Now that you have a list of potential keywords, it's time to tune it for the keyword field.
Remember that since we only have 100 characters to work with, we want to include as many keywords as possible. More keywords usually equals more downloads, so get as many in as you can.
As you can see, choosing the right keywords for your list is a balancing act between keyword quality and keyword length. Therefore, you have to track your keyword rankings and check them frequently, to find possible improvements.
When you add your keywords to iTunes, be sure to add commas between individual words and remove all spaces. Also remember that Apple will combine individual keywords into keyword phrases, so there's no need to create keyword phrases.
For example, if you have a racing game, you might use "rack,track" in your keywords. Apple will give you credit for:
"race track"
"track race"
"track"
"race"
To get more details, you can see Apple's guidelines here.
In order to count the number of characters you are using, you can use Word, Google Docs, or any other writing program that gives you a character count.
Here's an example from Google Docs. The added benefit of using Google Docs is that you can see if there are extra spaces in your keyword list.
If everything looks good, then just copy and paste the list into iTunes. Having your keywords in Google Docs is also a good backup, just in case something gets messed up in your iTunes account.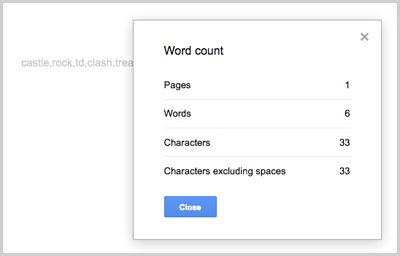 Optimizing Localized Keywords
The 100 character limit is the same in every language. This can make a huge difference in some Asian languages like Japanese and Chinese, since words can be written in several different ways and can have slightly different meanings.
For example, in Japanese, the word for "rotate," or "go around" can be written in the following ways:
They are all pronounced exactly the same, but there is a subtle meaning difference between them. In addition, one of them would never be used in native writing and therefore, nobody would search for it (the last one).
You will also notice that some of these versions of the word use two characters instead of three. Using the shorter version of the word will save valuable space in your keyword field.
So it's really important to work with a professional translator to make sure that you are using the characters with the right meaning and using words that use the least amount of space.
Invest some money in localization and professional localization experts. You don't want to end up like IKEA in Lufsig-gate.
The 9 Most Common Mistakes When Choosing iTunes Connect Keywords
Now you have a pretty good idea of how to optimize your iTunes Connect keyword field. But here are a few more common mistakes that you have to avoid.
Using spaces between words. They take up extra space and contribute nothing to your keywords. Remove all spaces and use commas to separate individual words.
Using both the singular and plural versions of a keyword. For example, if you have used the keyword "friend," there is no reason for you to include "friends" also. The algorithm will usually give you credit for both. So favor the singular version over the plural version. The only exception is if the plural version is a significantly better keyword that the singular. Read more about that here.
Adding your app name in iTunes keyword field. Apple already includes your app name and publisher name in your keywords. Adding them in your keyword field is a waste of space.
Using phrase connectors. Words such as for, of, from, to, and if should be eliminated. Also, do not use the word "app." It is not necessary.
Using long words. A word that has 15 characters might be a good keyword to rank for, but you might get more downloads from two keywords that are 7 characters each. Track your keywords and see what works best.
Not using your best keywords in your app name. Since the App Store algorithm gives more weight to keywords that appear in your app name, you need to reserve your best 1-3 keywords for that field. Don't waste them in the keyword field.
Not using as many of the 100 characters as possible. Squeeze as many keywords in there as possible! More keywords usually means more downloads.
Using keywords that you cannot rank for. Like we mention here, many app publishers will choose keywords, strictly based on search volume. These are often the hardest keywords to rank for. Remember to use our Chance Score to get a good idea of which keywords your app can rank for.
Using keywords that get no searches. The opposite problem is using keywords that are easy to rank for, but nobody is searching for. Be sure to check our Search Score too.
How to Check That You Have the Best Keywords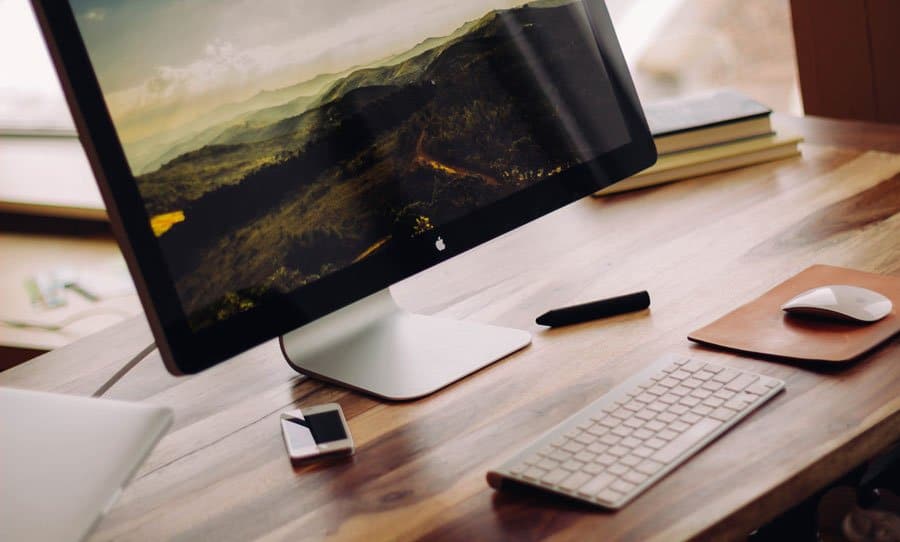 No matter how good you think your keywords are, there is usually some room for improvement. Remember that App Store Optimization is something that has to be done continuously, it's not a one-shot deal.
Tracking
Once you add keywords to your iTunes keyword field, your work doesn't stop there. You need to track how your app is ranking for each keyword.
That means using our Keyword Tracking module to keep tabs on your rankings.
Continuous Testing
You should rank in the top 10 for all of your keywords. If you don't, then it is time to try some new keywords.
If you need some help, use our ASO Intelligence module to help you out. Keyword Intelligence and Keyword Suggestions will help you find more valuable keywords to test.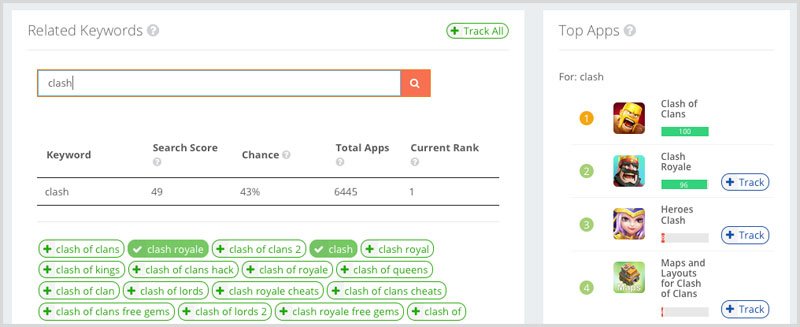 Final Thoughts on Keyword Field Optimization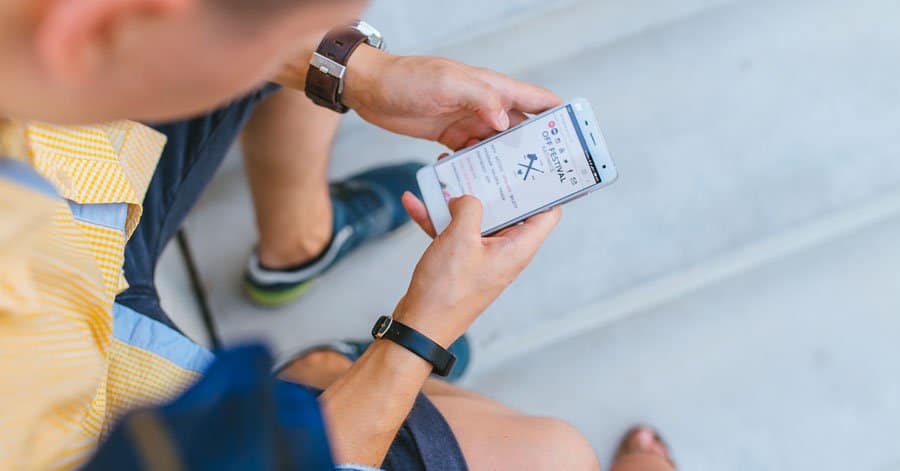 At the end of the day, finding the right keywords for your iTunes Connect keyword field comes down to a lot of tracking and testing.
…and more testing.
You might think that certain keywords are really good, but end up being a flop in live App Store conditions. So get started right now and make it a point to check your keyword rankings at least once a week.
The fastest way to find the right keywords is to test often and iterate quickly.
Also check out our complete guide on iOS ASO to get more App Store strategies.