Hands down, we all agree that 2018 has been a tremendous year for the app industry.
Apart from the 10th year anniversaries of the major mobile app stores, the devices and the numbers have reached levels that we reported a new record-breaking and exciting development almost every week with our Weekly Digests.
During the last days of 2018, we prepared the 2018 App Industry Report along with the Trends to Watch in 2019 to give you a clearer picture of what happened and what's to happen in the app industry.
At the Apple side, the extremely powerful hardware of the iOS-run devices have already been pushing the limits for new horizons in the app development and marketing strategies for a couple of years.
A quick reminder would involve the AR capabilities of the new iPhones, high-performance graphics cards to give a great experience of gaming and so on…
In the light of these possibilities, it is expected that new horizons will be expected on the developer side to cherish their apps with their active users. On the app marketing side, the emergence of Apple Search Ads has changed the ad game into a much more cost-efficient practice.
Google Play Store, on the other hand, have been a gigantic app environment with 2.1 million apps as of 2018 Q3, surpassing Apple App Store, which hosted 2 million apps at the same quarter.
Due to its widespread device nature, Google Play Store remained its diversity of apps and users, and also have been subject to several SDK frauds in the last quarter of 2018. Luckily, several instances of frauds have been resolved by Google and additional measures have been taken by the Android development authorities.
Before going into detail with the 2019 trends of app industry, let's have a quick look at the current data of app stores.
Usage & Category Statistics
Smartphone users across the world are expected to touch the number of 4 million by 2020, according to Statista. With this report on smartphone users, we can say that there is a great shift that one can experience from desktop to the mobile.
61.2% of the global mobile phone population accessed the internet from their mobile phone in 2018.
The users spend on average 69% of their media time on their smartphones, according to the comScore report.
Mobile devices are expected to drive 80% of online traffic, according to a report by Zenithmedia.com.
As of the 4th quarter of 2018, a little over 2 million mobile apps are available, representing a 3.14 percent decrease of available apps compared to the previous quarter. This is probably due to the security & subscription fraud measures that Apple has taken in order to avoid app user scamming.
The total numbers of mobile app downloads in 2017 were 197 billion, and it is expected that the total app downloads number will increase to 258 billion by 2022, according to statista.com.
As of September 2018, gaming apps were the first-most popular category, with a share of 24.86% of active apps, whereas business apps were the second-most popular category with a share of 9.77% of active apps. Nearly 25% of all mobile apps are game apps that mean 2.5 times the number of business apps.
At Google Play Store, education apps were the most popular category with 8.29% of all active apps. The second most popular app category is entertainment with 7.43% of all active apps.
When it comes to talking about the most used mobile app categories, smartphone users are spending the most of their time in social networking apps are on top with 20% of total usage time and music apps like Apple Music and Spotify are on the second position with 18%.
2019 Trends to Watch
As we mentioned above, app industry is one of the most reactive environments to the advancements in the hardware technologies. As the devices evolve into more sci-fi states, app publishers implement these certain new technologies either to get featured or to leverage the opportunities in the emerging design & technology practices.
Augmented Reality is one of the most emergent examples of these new technologies, Pokemon GO have been the most successful instance of leveraging such a new technology in a short period of time.
On the other hand, certain questions towards the overall tech industry have been a recurring theme of 2018. Facebook's data privacy scandal and the following actions taken by the governmental organizations have created the debates regarding user privacy and its preferability to the personalized content.
2019 seems to be largely shaped by the new technologies and their standpoints with respect to the privacy in the app industry. Let's have a one-by-one closer look at the trends to watch in 2019.
Growth of Machine Learning and Artificial Intelligence
The AI market is growing fast and expected to exceed $100 billion in 2025. According to Gartner, the top-200 largest companies in the world will fully rely on apps based on AI and machine learning technology.
AI services are able to identify hidden patterns in data and cutting off manual work. Together with Machine learning, AI helps with getting real-time stats and valuable insights about any and all data.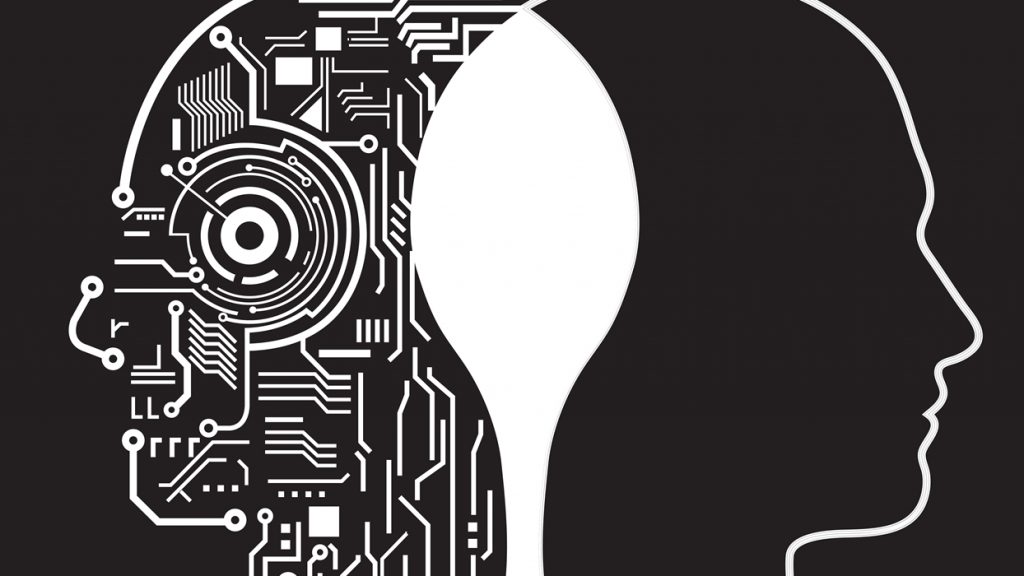 In the light of these advancements, practices of Machine Learning seem to be shaping the app industry a lot more in 2019. Especially with the theme of personalization and chatbots, we will witness "AI" as a click-bait even more.
Personalization and GDPR
The EU General Data Protection Regulation (GDPR) was the most important change in data privacy regulation in 20 years. The regulation has brought many challenges to the providers of online platforms, which also affected the app industry tremendously.
Another trend of advertising and marketing, which is the highly employed personalization approach first seemed to contradict with the limitaitons of GDPR, however users believe that GDPR won't drastically affect personalization and it will remain a continuing trend for 2019.
Apple Search Ads
Introduced in late 2016, Apple Search Ads rapidly became one of the favorite tools of app publishers. Its fairly accurate pricing and creating a new kind of competitive environment, as well as high ROI capabilities proved Apple Search Ads to be a significant ad environment.
The usage of Search Ads so far suggests that it will be gaining more importance and app publishers will pay more attention to it in the forthcoming terms. You can refer to our blog post about the implications of Search Ads in the mobile app industry.
Changing Strategies of Monetization
New and complementary methods of app monetization are gaining a worldwide popularity for the last 2 years.
Data monetization is one of the newly emerging strategies of app monetization. As a process of gathering, analyzing, transferring, and the segmentation of non-personal information about app users, data monetization have been a valuable source of additional revenue for apps with high DAU.
Web + Apps Uniting: Progressive Web Apps & Android Instant Apps
The online experience is evolving. Android Instant app is a new Google Play feature that enables the user to benefit from the features of an app without needing to download the app. All you have to do is click on a web link and then your Chrome browser will start to download and run a specific part of an app with all of its functionality.
Instant apps work with a Freemium monetization model: the app developer could choose to unlock only a few features to a user and then lock the rest of the app until the user downloads it. Instant apps can increase the engagement on certain app levels, but may reduce the retention rate: if there's no need to install an app, then the user tends to come back rarely.
However, the low access barrier and "try before buy" approach can lessen the accidental app downloads and app abandonment. So if your app is lightweight and simple in design, this feature is worth trying.
Progressive Web Apps (PWA) have been dubbed the next generation of mobile web apps. They are free from constraints of mobile websites like slow speed and the need of constant Internet connection.
PWAs bring a native-like feel with features including offline and full screen modes, a homescreen launcher, an access to the camera and push notifications. Plus, they are faster and consume less data than mobile websites.
Progressive Web Apps don't require downloading and installation, which is the answer to mobile fragmentation and multiple operating systems.
Augmented Reality
Industry predictions estimate the AR market could reach around $120 billion in revenue by 2020. Even though we've seen it proved to be a popular form of mobile experience, we'll possibly see much more publishers involving AR experience into their products in 2019.
Wearables
Especially with the emergence of Apple Watch and competing products on the wearable side, the mobile is shifting towards providing a more personalized and minimized experience.
Apple is putting a fair amount of effort into the design and implementation of Apple Watch, as well as its competing device manufacturers. We are most likely to see new announcements in the wearable side in the forthcoming year, along the developments on the Watch apps.
Takeaways
As a result of these statistics and predictions, it is clear that mobile presence should be a stable part of every business model, irrespective of its size and type. It is a must to deliver a user-friendly experience to customers through a high-end mobile application or a responsive web environment.
Advertising trends are also experiencing a shift in the environments and practices. In-store ad placement as well as new media and tactics of advertising are gaining importance.
The coming year holds a lot of unknowns, but one thing is sure: The app industry is heading in an even more fast-paced, user-centric direction, and it's up to market experts to deliver on customer expectations.
We wish you the best of success in 2019 with implementing one or more of these exciting trends into your products!

Happy new year!

MobileAction Team
Recommended Article: